Erlend Øye regresa a México
Written by Staff on February 8, 2018
Despúes de casi 4 años regresa a la Ciudad de México, donde el Centro Cultural Roberto Cantoral será sede de un concierto íntimo.
El músico noruego, Erlend Øye, quién forma parte, como vocalista y guitarrista, tanto de la banda The Whitest Boy Alive como de The Kings of Convenience, además de contar con dos discos como solista, Unrest (2003) y Legao (2014), regresará a México este 17 de marzo, y nos deleitará con una presentación íntima de guitarra acústica y ukelele.
La presentación se llevará a cabo en uno de los mejores lugares para conciertos: Centro Cultural Roberto Cantoral, conocido por su exquisito diseño arquitectónico y por ser el lugar con la mejor acústica de Latinoamérica. El hecho de que la presentación de Erlend Øye sea en este increíble lugar, le dará el toque perfecto y una ambientación ideal a su música que se considera dentro del género indie pop.
Los boletos para el concierto ya están a la venta en ticketmaster y cuestan aproximadamente 400 y 650 pesos. ¡Compralos ya porque se acaban!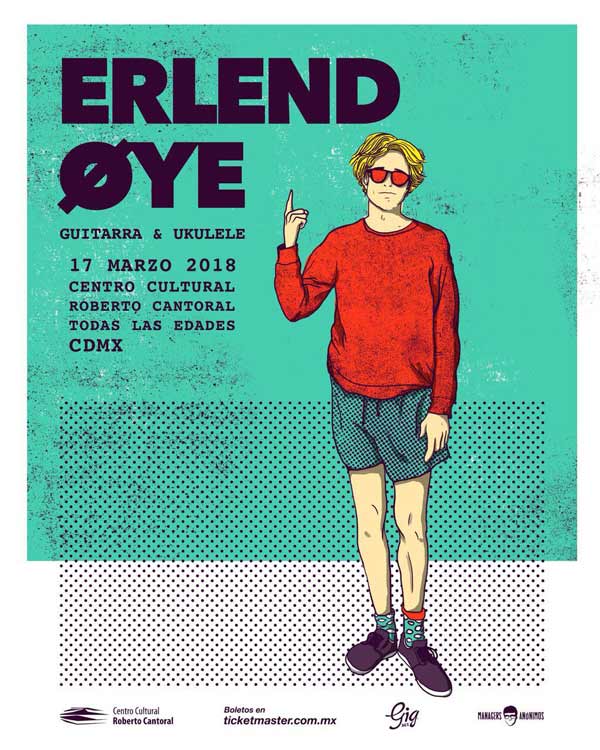 ---