Estrena Jorja Smith "Lost & Found"
Written by Staff on April 29, 2018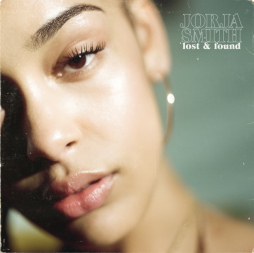 Justo en medio de una gira sold-out por EUA – incluyendo su reciente debut en Coachella – la estrella emergente Jorja Smith se complace en anunciar los detalles de su muy esperado álbum debut 'Lost & Found', programado para salir en todo el mundo el próximo 8 de junio. Los sencillos anteriores 'Blue Lights', 'Teenage Fantasy'y 'Where Did I Go?' estarán disponibles como descargas instantáneas con el álbum.
'Lost & Found' es el fruto de los últimos dos años de trabajo y es una declaración artística. En su debut, el contagioso espíritu pop de Smith es entrelaza con su carisma jovial, su narrativa idiosincrática y sus opiniones bien fundamentadas – atributos que la han apartado de sus iguales y la han llevado a convertirse en una de las estrellas más queridas de Reino Unido en los últimos años. Una clase maestra de sonido, 'Lost & Found' abarca una serie de temas personales que sólo Jorja Smithsabría hilar de forma tan cautivadora. El álbum, el cual Jorja ha escrito durante los últimos tres años, de los 17 a los 20 años de edad, incluye los sencillos anteriormente lanzados "Blue Lights', 'Teenage Fantasy' y 'Where Did I Go?'
Con un BRIT Award, millones def streams y 10 portadas en revistas – todo logrado en dos años – Jorja Smith va hacia el estrellado de forma meteórica.
Estallando en la escena en 2016 con su sencillo debut 'Blue Lights', Jorja fue mencionada en una serie de publicaciones como The Times, The Fader, i-D Magazine, The Guardian, y muchos más. En 2017, Jorja, pasó a apoyar a Bruno Mars en su gira por EUA, colaboró con Drake ('More Life') y también co-escribió 'I Am' – su sencillo #1 como solista, parte del soundtrack de Black Panther – con el mismísimo Kendrick Lamar.
Arrancando 2018 como ganadora del premio BRITs Critics' Choice, dio seguimiento a su sensacional sencillo 'Let Me Down'; un tema honesto con la participación del rapero británico, MC Stormzy. Poco después, Jorja se embarcó en su tercera gira sold-out por Reino Unido, la cual concluyó con dos fechas en Shepherds Bush Empire, todas con aplausos por parte de la crítica. Ahora, se prepara para su gira estelar más grande hasta el momento.
---