DIRTY PROJECTORS Comparte tres nuevas versiones de "Lose Your Love"
Written by Pedro Mendoza on agosto 4, 2020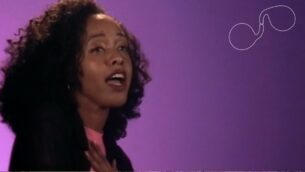 Hoy, Dirty Projectors lanza tres nuevas versiones de la extática "Lose Your Love," el sencillo de su último EP,  Flight Tower. La banda recientemente presentó la canción en Full Frontal with Samantha Bee y en NPR Music en la serie Tiny Desk (Home) Concerts, y ahora hay una nueva versión de Jimmy "The Senator" Douglass.
Además de ser el padre de la vocalista de Flight Tower, tecladista y percusionista de Dirty Projectors, Felicia Douglass, The Senator ha trabajado como productor ganador del Grammy e ingeniero de mezcla con Aaliyah, Aretha Franklin, Grimes, Jay-Z, Justin Timberlake, Led Zeppelin, Missy Elliott, Pharrell, Roxy Music, The Rolling Stones y más. En "Lose Your Love" transforma la canción al imprimirle un poco de Minneapolis Sound.
Un segundo remix cortesía de Mz Poppinz, un protegido de The Senator, convierte la canción en un tema de disco suave. El paquete también incluye una versión acústica que grabó la banda durante cuarentena, y la original como referencia.
En entrevista con NPR's Weekend Edition, Felicia Douglass comparó co-escribir "Lose Your Love" con estar en una tienda de dulces, decidiendo qué letras poner sobre el tejido melódico de Dave Longstreth. The FADER dijo, "El resultado es algo raro y encantador, una canción que construye sobre el colorido y ligero Windows Open."
Flight Tower es el segundo de cinco EPs que Dirty Projectors lanzará este año, cada uno con un cantante principal distinto antes de que se reúnan los cuatro Maia Friedman, Felicia Douglass, Kristin Slipp y Dave Longstreth en el quinto EP. El sonido de la banda evolucionará con cada entrega.
Se anunciarán más detalles pronto.
---